At the beach house in Kugenuma beach, "Kumazawaya", every year, around the end of Summer, they invite children in the orphanage to spend the day at the beach house.
This year, our company along with several other people made a donation to be a part of a Summer memory for the children.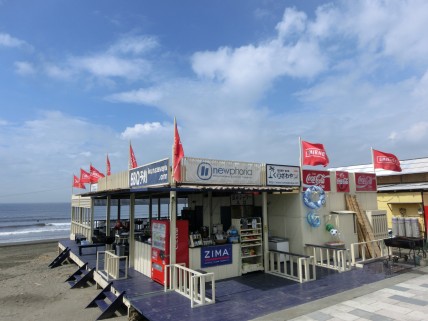 This is Tomigaya-san (right) who owns the beach house "Kumazawaya",
and "Tecchan" (left) who owns a place called "KING KING" in Fujisawa, who prepared the food and cooked.
Without them two, the children wouldn't have been able to enjoy this particular summer day.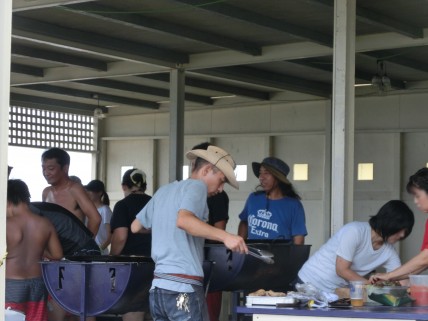 Fortunately, the weather was superb, and the children were excited to swim in the ocean.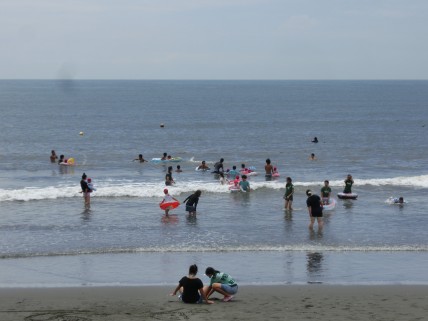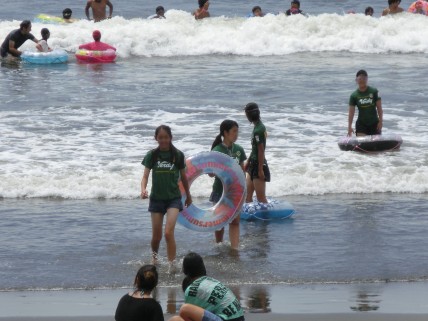 With "Tecchan" as the leader, the adults prepared the food.
In no time at all, a feast, including salad, sausages, yakisoba, yakiniku, and hamburgers were ready.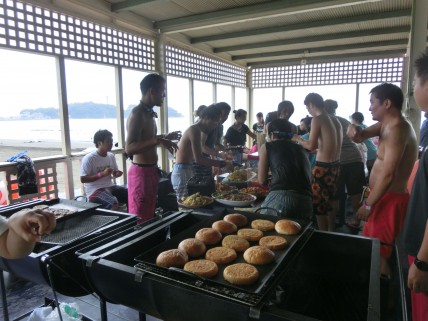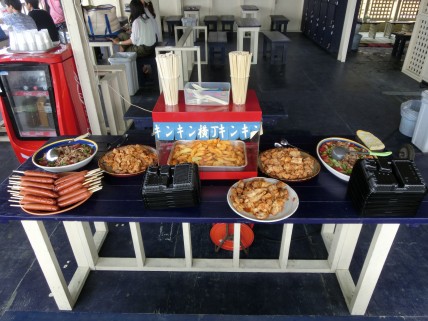 After everyone ate whole-heartedly, came the watermelon breake.
It was an absolute pleasure to see the children cheering on each other.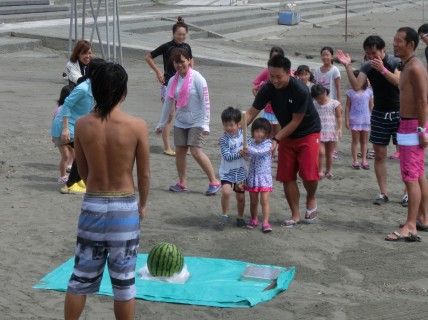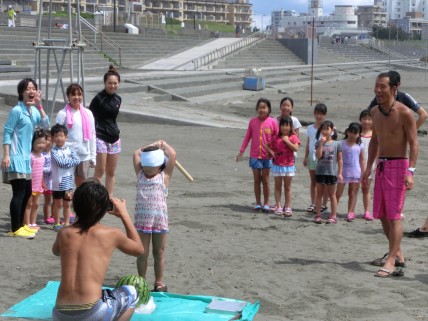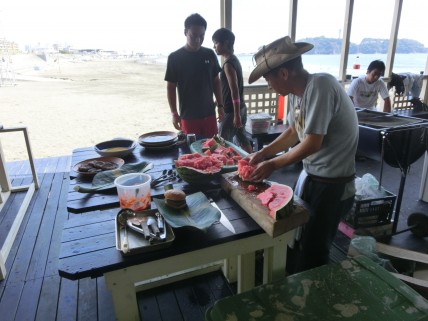 We are already looking forward to seeing the children again next year!