Today we would like to introduce the profile of our flower arrangement tutor for Christmas wreath class.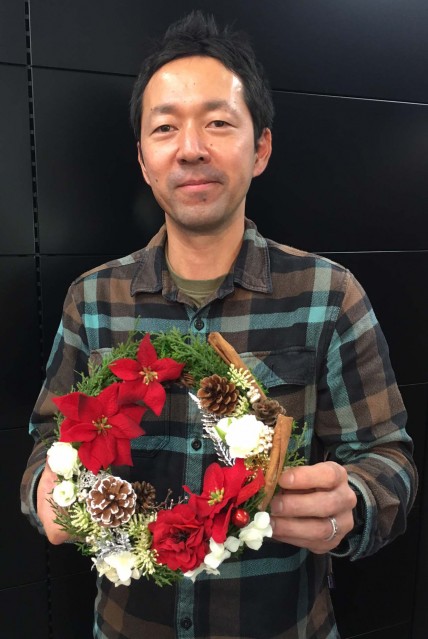 TAK
Studied Landscape Architecture Science at Tokyo University of Agriculture.
While working at the flower shop, he studied further of English Gardening.
The experience at the flower shop with his international background,
enables him to create the most artistic piece of arrangement for the model room decorations which is appraised by our clients.
He is also entrusted for our furniture delivery.
Please feel free to join us to make a memorable christmas arrangement.