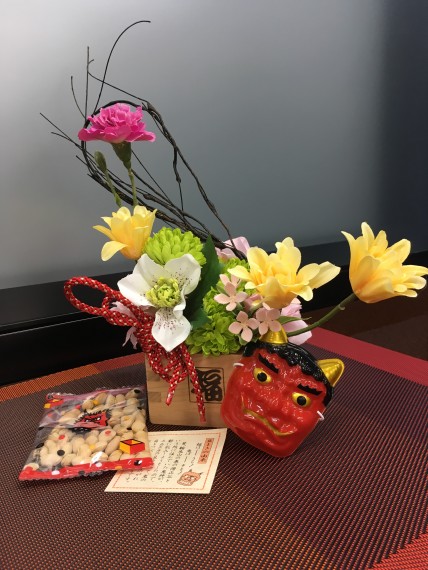 We will be having "Setsubun" flower arrangement workshop soon.
'Setsubun' is a festival held on February 3 or 4, one day before the start of spring according to the Japanese luna calendar.
The most commonly performed ritual is the throwing of roasted beans around one's house by shouting "Devils out, happiness in!"
We are using the traditional box for these roasted beans to arrange the flower.
Session will be held as follows;
25 January Session ①10:30-12:00
Session ②14:30-16:00
Fee: 3,500 yen including tea and sweets.
For the children, we will also be arranging a workshop to create clay made Sushi roll called "Ehou-maki" which is traditionally ate on Setsubun day to wish for good luck.
If you are interested, please make a booking through lease@advance-furniture-rental-tokyo.com/ calling 03-5798-2345.